The Continuité line carries 20 specialized products and 5 kits for capillary health.
All products are made of a mix of plant complex and natural products and each product has a specific capability in correcting scalp issues and providing essentials vitamins for the scalp to create the best and healthiest environment for your hair.
With the Macrophotography Hair Analysis, it will guide you to the best products and protocal specific to your conditions. Products range from $15.95 -35.95.
You can also approach it in a more simplified way with one of 5 kits targeted to 5 different categorized hair loss conditions:
DHT Hair Loss Prevention Treatment
This kit contains shampoos that have antiseptic, anti-oxidant and anti-seborrheic properties and an active base to combat hereditary baldness and androgenetic hair loss caused by male hormones<strong>.
Active Treatment
This kit contains shampoos that are antiseptic and also effective for scalp conditions such as dandruff and psoriasis. The base is vitamin rich and works as a natural antioxidant. Ideal for promoting hair growth by aiding cell formation, protein enrichment and prevents inflammation which can lead to hair loss.
Proactive Treatment
This kit, effective for men and women targets the main causes of alopecia: Microcirculation , follicular atrophy and premature aging of follicles.
Hair loss prevention Treatment – for Women
This kit contains Base Active Biotinyl GHK – this is considered a protein derivative that has protective and reparative effects on the hair. Also containing biotin, it is also effective at preventing hair loss.
The shampoo contains ricinus oil which is anti-inflammatory and effective for stimulating hair growth.The conditioner in this kit contains essential B vitamins, ceramid A and Ceraphy, promoting hair growth and inducing accelerated conversions of hair stages in telogen (dying off) into the anagen (growth stage) of hair.
Regenerative Treatment – Pre & Post Chemotherapy
This kit is extremely gentle for sensitive scalps and the lotions are beneficial for post chemotherapy care as it regulate the sebaceous system while being a powerful cicatrizant.
Also protein based to stimulate biosynthesis of the hair's keratin and plays a major role in cell metabolism promoting new growth.

LADIES!
Woman Can also experience hair and health problems. Throughout their lives, they undergo significant hormonal changes which can affect the scalp. Some also use chemical treatments on their hair that can contribute to moderate or severe hair loss. The "Woman hair loss prevention" kit is an effective and preventative treatment against hair loss.
Want to learn more LADIES ?
WITH THE CONTINUITÉ PRODUCTS, YOU BENEFIT FROM 60 YEARS OF RESEARCH & DEVELOPMENT IN THE HAIR LOSS FIELD.
ADHESIVES AND TAPES FOR HAIR REPLACEMENT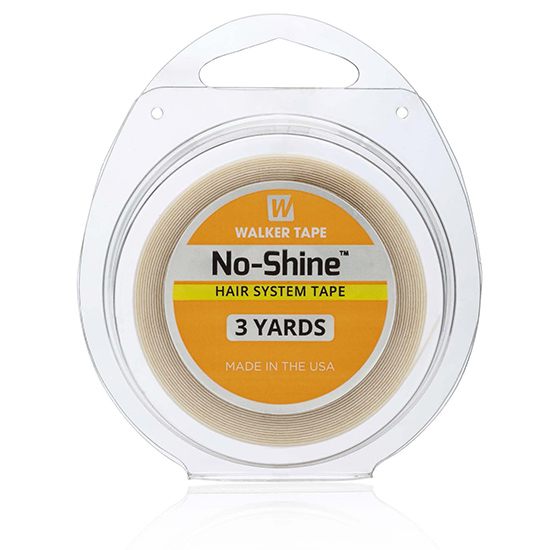 No Shine Adhesives Rolls and Tabs
No-Shine is a leader in maximum wear. It has a very dull finish and is virtually invisible through the unit. It's made with urethane which makes it very flexible with the skin. We offer this tape in 1.5″ width rolls so it's perfect for full-coverage jobs. It's also easy to clean and doesn't break down as much as other tapes during removal. It's great for use with any unit. The liner is white but the actual tape is clear.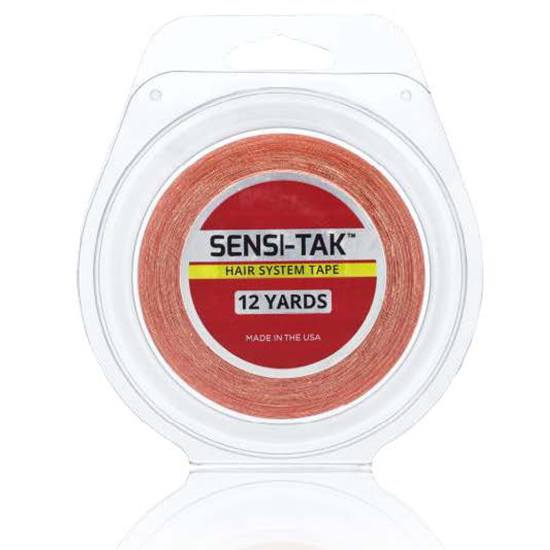 Sensi Tak Red Adhesives Rolls and Tabs
Sensi-Tak is a very low residue tape and is our cleanest tape to remove. It's popular for use on poly units due to its easy cleanup. It does have some shine so it's not recommended for lace units. The liner is red but the actual tape is clear.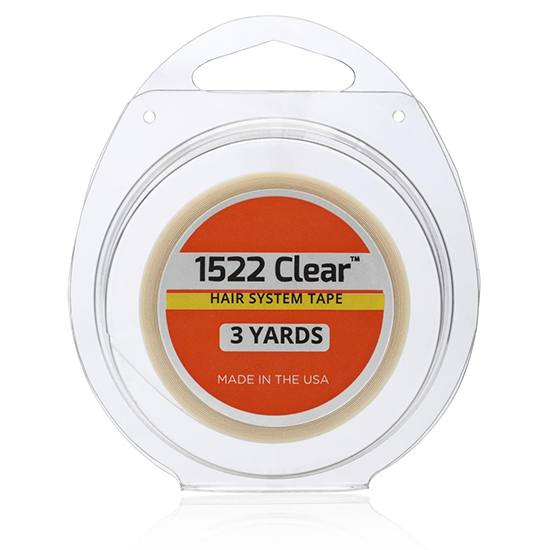 Clear Adhesives Rolls and Tabs
1522 Clear is our most popular daily wear tape. It's known for being gentle on skin. It is an inert tape so nothing can cause a skin reaction, making this tape a great hypoallergenic option. This tape leaves very little residue, making it popular for day-to-day use. The liner and backing are white but the actual tape is clear. Not ideal for mesh units because it has some shine.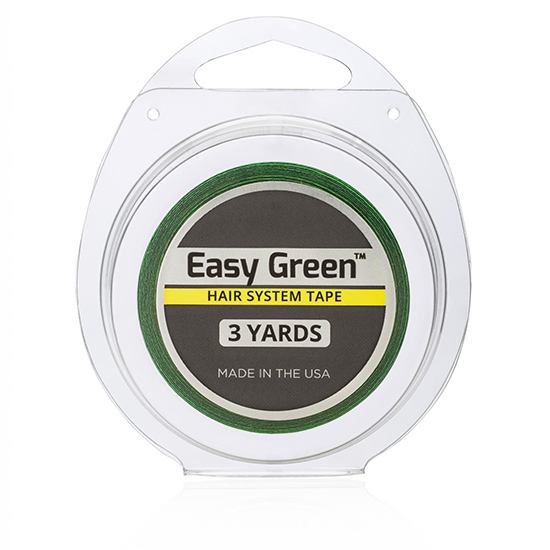 New for Lace – Easy Green
Easy Green is our newest maximum wear tape. It's easy to work with, holds for two weeks plus, and removes easily so it won't harm delicate lace systems. It is also the dullest tape we offer and is hypoallergenic. This is similar to our Lace Front Support (Blue) tape, but has a stiffer carrier, which makes it much easier to apply and remove. If you like blue, you are going to love Easy Green!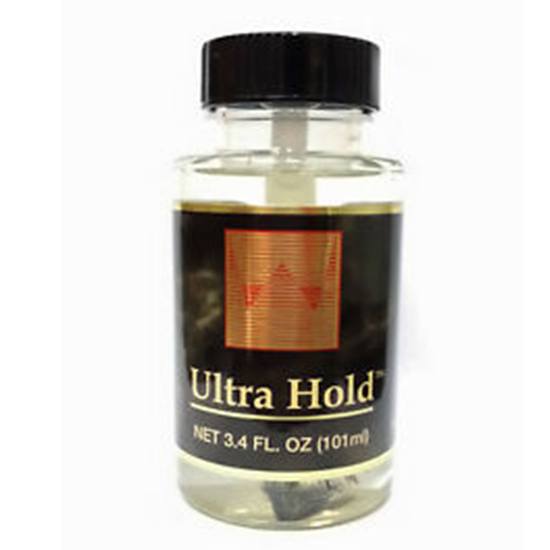 Liquid Adhessive - Ultra Hold
Ultra Hold is the leading standard for soft bonds on the market for over 15 years and is our most popular Maximum Wear adhesive. An acrylic adhesive with consistent 4+ week hold times. Ultra Hold changed the industry by creating an acrylic adhesive that is better than the previously dominant silicone based adhesives. It dries clear and removes easily and has a quick cleanup for a liquid adhesive. Plus it dries clear, and stays strong! Ultra-Hold is a rock solid choice for a long term hold.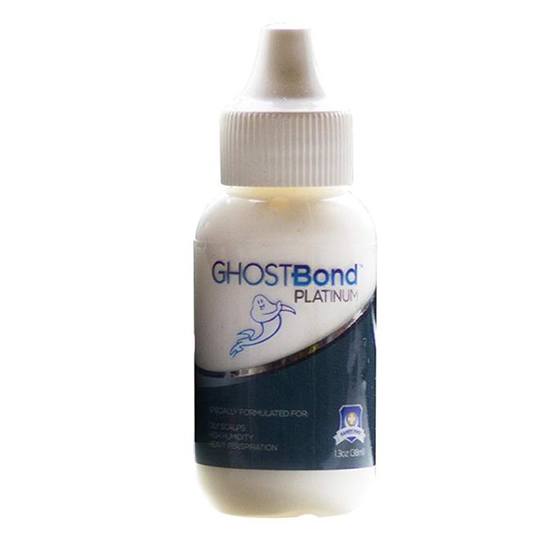 Liquid Adhessive - Ghost Bond Platinum
Ghost Bond Platinum hair replacement adhesive by Pro Hair Labs provides a strong bond with your skin with the need for less product than other brands. Ghost Bond Specially designed for high temperatures and humidity, heavy perspiration and oily scalps to give a reliabable bond regardless of any condition.
Natural Hold Rolls and Tabs:
Natural Hold is a daily wear tape comparable to Sunshine Tape® and is low-residue
The liner is brown, but the actual tape is clear
Back to Natural Color Hair Conditioners for hair systems
Restores natural youthful color- Removes unwanted red, orange and gold tones
And no need to travel all the way in, we can send it out to you too!
Back to Natural Color Hair Conditioners for Hair Systems:
Restores natural youthful color- Removes unwanted red, orange and gold tones
And no need to travel all the way in, we can send it out to you too!
HAIR CARE FOR HAIR REPLACEMENT