F.U.R
Follicular Unit Replication
F.U.R
Follicular Unit Replication
SCALP – MICROPIGMENTATION
.
Scalp Micropigmentation or often also referred to as scalp tattooing, creates the look of stubble for the guy that wants to have the shaven look without the bald look.
At Du Brule Hair Clinic we call this FOLLICULAR UNIT REPLICATION or "F.U.R."
F.U.R. Process is one that deposits pigment into the epidermal layer of the scalp in tiny spots that will look like hair follicles.
This is done to create the appearance of stubble but it is also perfect for the receding hairline, balding crown or general thinning where F.U.R. can create the look of increased density by filling in sparse areas and therefore great for BOTH men and women.
Although this is commonly referred to as scalp tattooing, results with the F.U.R. are semi- permanent as the pigment is not applied as deep as tattoos, which are permanent. It is important to be performed this way to be able to give the natural stubble look.
F.U.R. procedure requires a specific protocol to ensure the correct and best results.
At du Brule Hair Clinic, we will first test a small area to see how your skin will take the application. Everyone is a bit different and by performing this very important first step, we can ensure optimal results.
In addition, we will complete the procedure in a few sessions, done methodically so your transition is very subtle and effective. Afterwards, we will continue to do complimentary touch ups over the following 3 months as required or desired by you to optimize the natural look of your "stubble".
This is due to some fading that can occur and again to ensure we are delivering incredibly natural looking results. On-going touch ups will be required yearly afterwards to optimize the look as fading will occur.
If touch ups are not maintained, the pigments will naturally shed over time. This is not a bad thing as over time you may decide you do not want this look and you can let it fade and eventually disappear.
All this is is completed in our surgically set up facility. We are certified and professionally trained.All equipment is kept in sterile conditions and all needles used are disposed of after your procedure.
We invite you to check out facility and see some of our before and after pictures and testimonials. We promise not to disappoint you!
F.U.R might be exactly what you need for your thinning hair. This works for women by decreasing scalp colour tones, and increasing natural hair tones!
At du Brule Hair Clinic, WE CARE!
Book a free consultation today!
At du Brule Hair Clinic, WE CARE!
Book a free consultation today!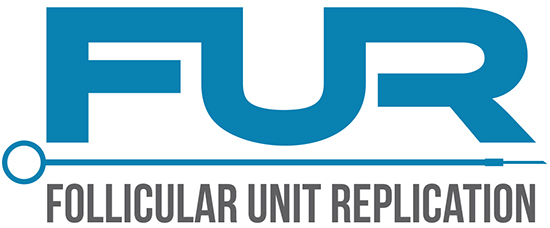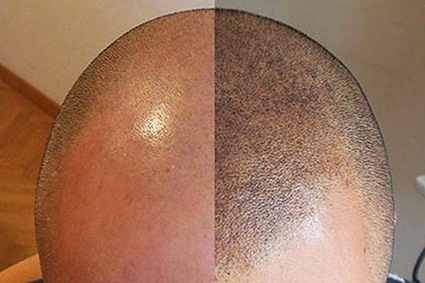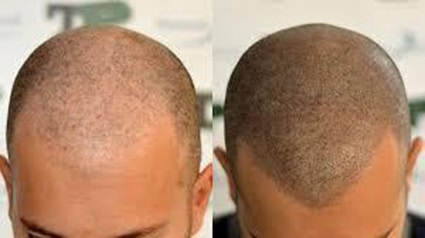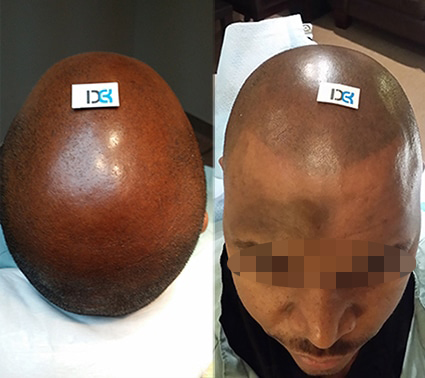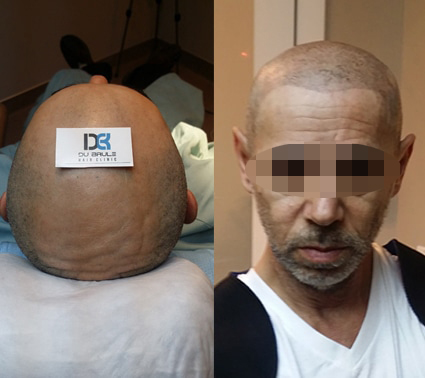 After considerable research online, I chose to go with Marc at DHC for treating my SMP. It's been 3 months since I did it and it's been exactly what was discussed. I liked how Marc took the time to make sure I was completely happy. Good job & nice people.
I first came in to meet with Marc in early 2017 to discuss options regarding my hair loss. I settled on the F.U.R. treatment and I've been really pleased with the results. This treatment is great for younger guys with active lifestyles.
There are many ways WE CAN HELP!
Book a free consultation today!
There are many ways WE CAN HELP!
Book a free consultation today!